Aluminium Treadplate is supplied in grade 5754 H111 and has the following characteristics:
High strength aluminium-magnesium alloy
Tough
Weldable
High corrosion resistance
Other patterns and alloys of rolled aluminium are available (eg: stucco in grade 1050-H14). For more information on the different characteristics and properties of aluminium, please see our aluminium page, or to discuss alternative products please contact any of our sales team for more information.
Standard sizes available are detailed in the table below. In addition, these standard sheets can be cut to size, according to customers' specific requirements, using our in-house fabrication facilities.
Aluminium Treadplate is commonly used in manufacture of:
Flooring
Trolleys
Walkways
Kick plates
Ramps
Lifts
Cold rooms
Aluminium 5-Bar Treadplate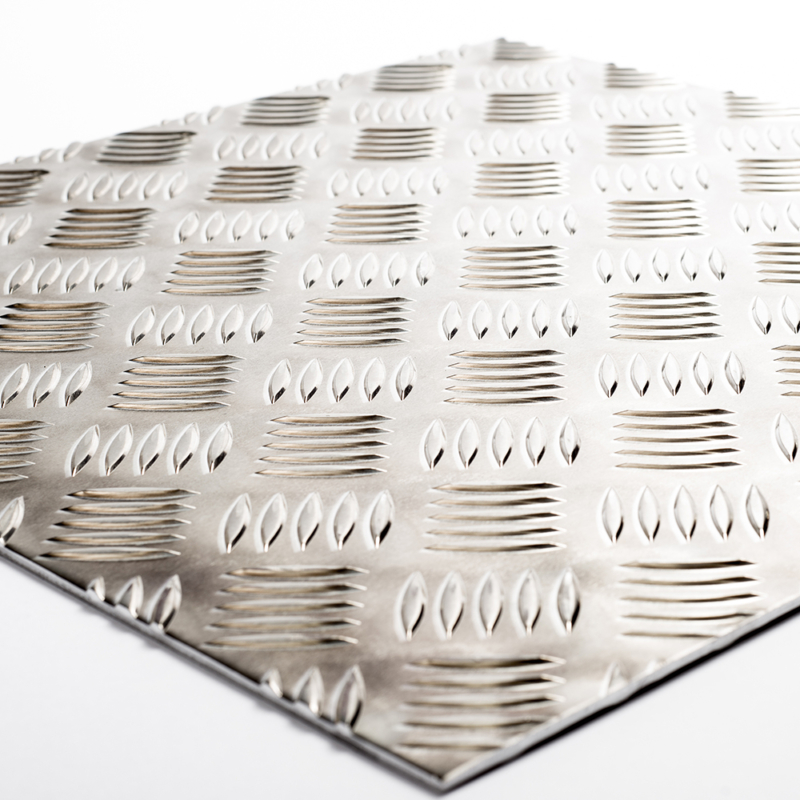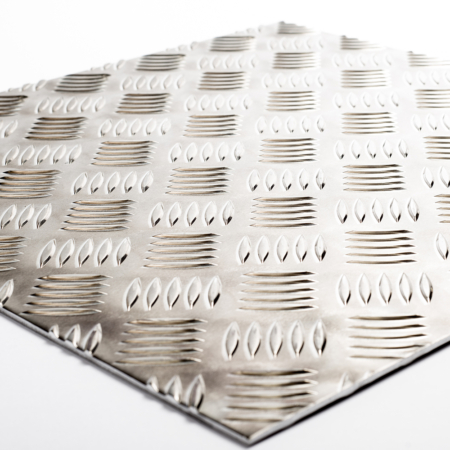 For a more comprehensive table of available alloys, their properties and typical applications, please refer to our Aluminium page.
Theorectical Weight per Sheet (Kgs)
Standard Sizes (mm)
Base Thickness (mm)
Length x Width
  1.5
  2.0
  3.0
  4.5
  6.0
  8.0
  9.5
2000 x 1000
-
-
17.082
25.212
33.342
44.182
52.312
2500 x 1250
13.131
18.222
26.691
39.394
52.097
69.034
81.738
3000 x 1500
-
26.240
38.435
56.727
75.020
99.410
-