Aluminium round bar is often used in grade 6082-T6 and has the following properties:
Medium strength aluminium/magnesium/silicon alloy
Weldable
Good corrosion resistance
Machinable
Aluminium round bar is also available in grade 2011 T3/T6, often called 'FMA' (Free Machining Alloy), which offers exceptional machinability at high speeds. Round bar is available in standard 4m lengths and we are also able to cut to length, to high tolerances, using our in-house fabrication facilities, to customers' specific requirements.
(For more information on different alloys of aluminium and their characteristics, please see our aluminium page.)
Aluminium Round Bar is a versatile product and is often used in the manufacture of:
Trusses
Bridges
Cranes
Transport Applications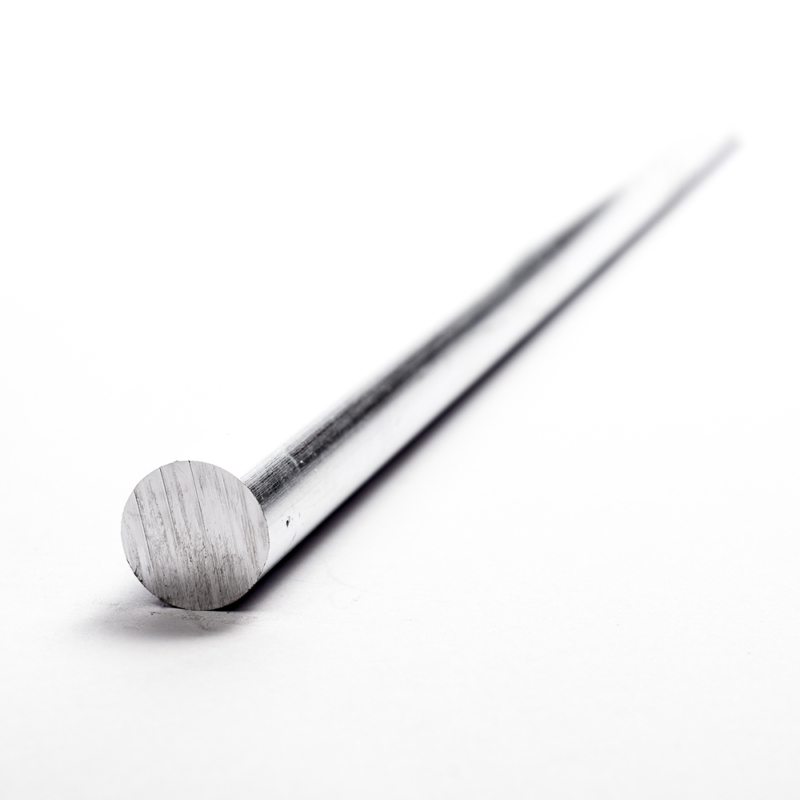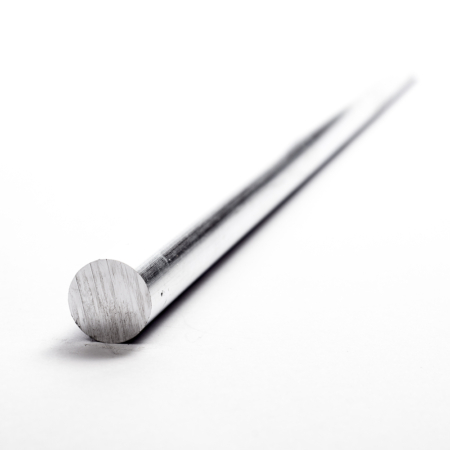 For a more comprehensive table of available alloys, their properties and typical applications, please refer to our Aluminium page.
Theoretical Weight - kgs per mtr
| Imperial (inches) | Metric Equivalent (mm) | Kgs per Mtr |
| --- | --- | --- |
| 1/4 | 6.350 | 0.086 |
| 5/16 | 7.938 | 0.134 |
| 3/8 | 9.525 | 0.193 |
| 7/16 | 11.113 | 0.263 |
| 1/2 | 12.700 | 0.343 |
| 9/16 | 14.288 | 0.434 |
| 5/8 | 15.875 | 0.536 |
| 11/16 | 17.463 | 0.649 |
| 3/4 | 19.050 | 0.772 |
| 13/16 | 20.638 | 0.907 |
| 7/8 | 22.225 | 1.051 |
| 15/16 | 23.813 | 1.207 |
| 1 | 25.400 | 1.373 |
| 1 1/8 | 28.575 | 1.738 |
| 1 1/4 | 31.750 | 2.146 |
| 1 3/8 | 34.925 | 2.596 |
| 1 1/2 | 38.100 | 3.090 |
| 1 5/8 | 41.275 | 3.626 |
| 1 3/4 | 44.450 | 4.205 |
| 1 7/8 | 47.625 | 4.828 |
| 2 | 50.800 | 5.493 |
| 2 1/8 | 53.975 | 6.201 |
| 2 1/4 | 57.150 | 6.952 |
| 2 3/8 | 60.325 | 7.746 |
Theoretical Weight - kgs per mtr
| Imperial (inches) | Metric Equivalent (mm) | Kgs per Mtr |
| --- | --- | --- |
| 2 1/2 | 63.500 | 8.582 |
| 2 5/8 | 66.675 | 9.462 |
| 2 3/4 | 69.850 | 10.385 |
| 3 | 76.200 | 12.359 |
| 3 1/4 | 82.550 | 14.504 |
| 3 1/2 | 88.900 | 16.821 |
| 3 3/4 | 95.250 | 19.310 |
| 4 | 101.600 | 21.971 |
| 4 1/4 | 107.950 | 24.803 |
| 4 1/2 | 114.300 | 27.807 |
| 4 3/4 | 120.650 | 30.982 |
| 5 | 127.000 | 34.329 |
| 5 1/4 | 133.350 | 37.848 |
| 5 1/2 | 139.700 | 41.539 |
| 5 3/4 | 146.050 | 45.401 |
| 6 | 152.400 | 49.434 |
| 6 1/2 | 165.100 | 58.017 |
| 7 | 177.800 | 67.286 |
| 7 1/2 | 190.500 | 77.241 |
| 8 | 203.200 | 87.883 |
| 9 | 228.600 | 111.227 |
| 10 | 254.000 | 137.318 |
| 11 | 279.400 | 166.154 |
| 12 | 304.800 | 197.738 |