Commonly used in grade 6082-T6, aluminium flat bar has the following properties:
Medium/high strength aluminium/magnesium/silicon alloy
Very good surface finish
High corrosion resistance
Weldable
Good for Anodising and Powder Coating
Aluminium flat bar is also available in grades 6063-T6 and 6063A-T6 and is sold in standard 5 m lengths.  For more information on the different characteristics of aluminium grades, please see our aluminium page.
We are also able to cut to length, to high tolerances, using our in-house fabrication facilities.  Please contact one of our sales teams for more information.
Aluminium flat bar is commonly used in the manufacture of:
Structural components
Bridges
Vehicles
Machined components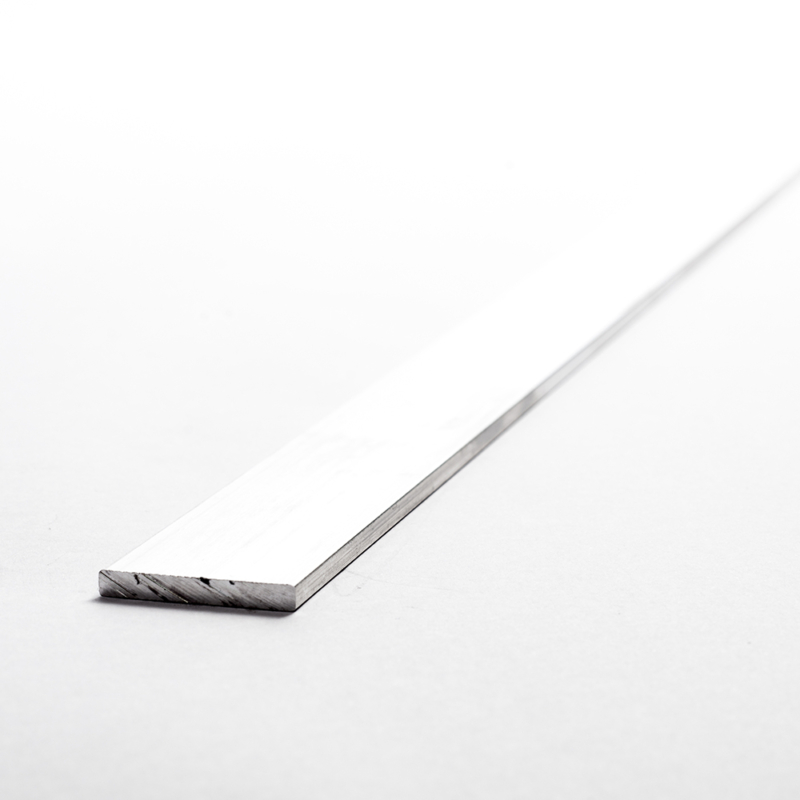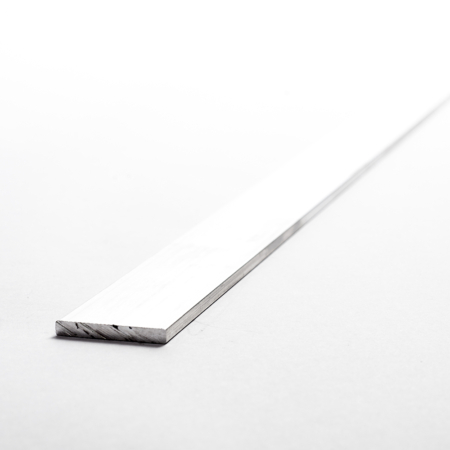 For a more comprehensive table of available alloys, their properties and typical applications, please refer to our Aluminium page.
Theoretical Weight - kgs per mtr
Width (Inches)
Thickness (Inches)
1/8
3/16
1/4
3/8
1/2
5/8
3/4
1
1 1/2
2
1/2
0.109
0.164
0.219
0.328
-
-
-
-
-
-
5/8
0.137
0.205
0.273
0.410
0.546
-
-
-
-
-
3/4
0.164
0.246
0.328
0.492
0.656
0.820
-
-
-
-
7/8
0.191
0.287
0.382
0.574
0.765
-
-
-
-
-
1
0.219
0.328
0.437
0.656
0.874
1.093
1.311
-
-
-
1 1/4
0.273
0.410
0.546
0.820
1.093
1.366
1.639
2.185
-
-
1 1/2
0.328
0.492
0.656
0.983
1.311
1.639
1.967
2.623
-
-
1 3/4
0.382
0.574
0.765
1.147
1.530
-
2.295
3.060
-
-
2
0.437
0.656
0.874
1.311
1.748
2.185
2.623
3.497
5.245
-
2 1/4
-
-
0.983
-
-
-
2.950
-
-
-
2 1/2
0.546
0.820
1.093
1.639
2.185
2.732
3.278
4.371
6.556
-
3
0.656
0.983
1.311
1.967
2.623
3.278
3.934
5.245
7.868
10.490
3 1/2
-
-
1.530
-
3.060
-
-
-
-
-
4
0.874
1.311
1.748
2.623
3.497
4.371
5.245
6.994
10.490
13.987
5
-
-
2.185
3.278
4.371
-
6.556
-
-
-
6
1.311
-
2.623
3.934
5.245
-
7.868
10.490
-
-