Aluminium Box Section (also known as Square Tube) is predominantly used in grade 6063-T6, which has the following properties:
Medium strength aluminium/magnesium/silicon alloy
Very good surface finish
High corrosion resistance
Weldable
Good for Anodising and Powder Coating
Aluminium box section is also available in grade 6082-T6 and is sold in standard 5m lengths.  For more information on the different characteristics of aluminium grades, please see our aluminium page.
We are also able to cut to length, to high tolerances, using our in-house fabrication facilities.  Please contact one of our sales teams for more information.
Aluminium box section is commonly used in the manufacture of:
Architectural sections and building works
Window and door frames
Balustrading
Irrigation works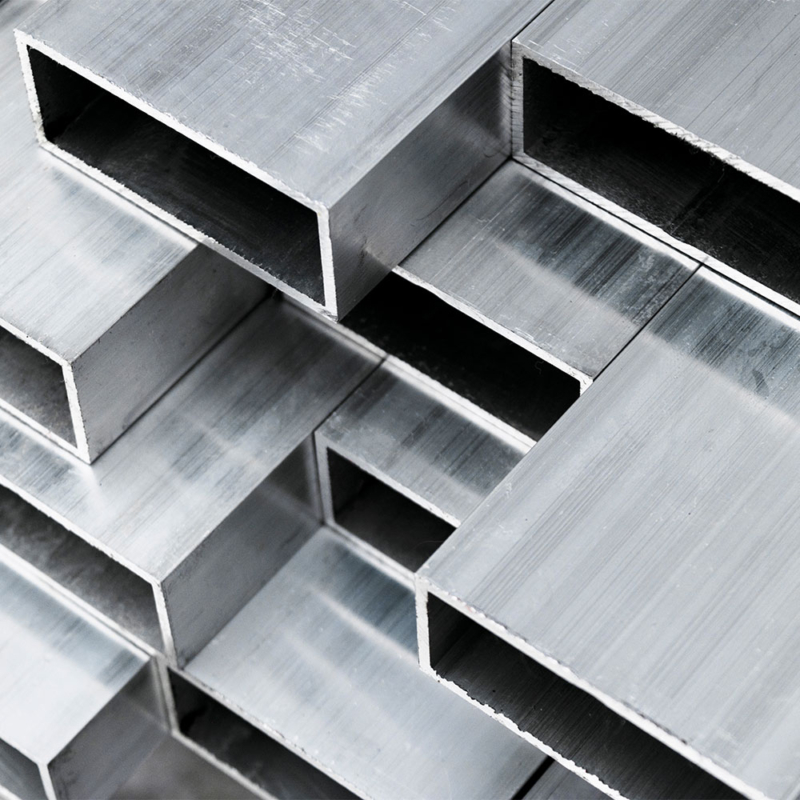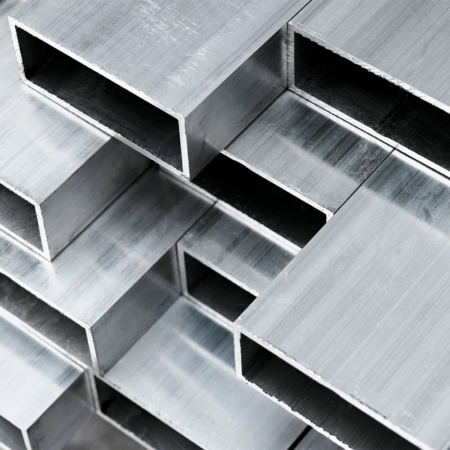 For a more comprehensive table of available alloys, their properties and typical applications, please refer to our Aluminium page.
Aluminium Box Section - Standard Imperial Sizes
Theoretical Weight per Metre (Kgs)
Width x Depth
Thickness (swg)
(Inches)
16g
14g
10g
1/4"
1/2 x 1/2
0.195
-
-
-
5/8 x 5/8
0.251
-
-
-
3/4 x3/4
0.307
-
0.557
-
1 x 1/2
0.307
-
-
-
1 x 1
0.419
-
0.781
-
1 1/4 x 1 1/4
0.531
-
1.004
-
1 1/2 x 3/4
0.475
-
-
-
1 12 x 1
-
-
1.004
-
1 12 x 1 1/2
0.643
-
1.228
-
1 3/4 x 1 3/4
-
-
1.452
-
2 x 1
-
-
1.228
-
2 x 1 1/4
-
-
1.340
-
2 x 1 1/2
-
-
1.452
-
2 x 2
0.867
-
1.676
3.060
2 1/2 x 1
-
-
1.452
-
3 x 1
-
-
1.676
-
3 x 1 1/2
-
-
1.899
-
3 x 1 3/4
-
-
2.011
-
3 x 2
-
-
2.123
-
3 x 3
-
-
2.571
4.808
4 x 1
-
-
2.123
-
4 x 1 3/4
-
-
2.459
-
4 x 2
-
-
2.571
-
4 x 3
-
1.913
-
-
4 x 4
-
-
3.466
6.556
5 x 1 3/4
-
-
2.906
-
6 x 1 3/4
-
-
3.354
-
6 x 2
-
-
3.466
-