Available in grade 6082-T6, aluminium square bar has the following characteristics:
Medium strength aluminium/magnesium/silicon alloy
Weldable
Good corrosion resistance
Machinable
Aluminium square bar is available in standard 4m lengths.  We are also able to cut to length, to high tolerances, using our in-house fabrication facilities.
(For more information on different alloys of aluminium and their characteristics, please see our aluminium page.)
Aluminium square bar is commonly used in the manufacture of:
Bridges
Vehicles
Structural works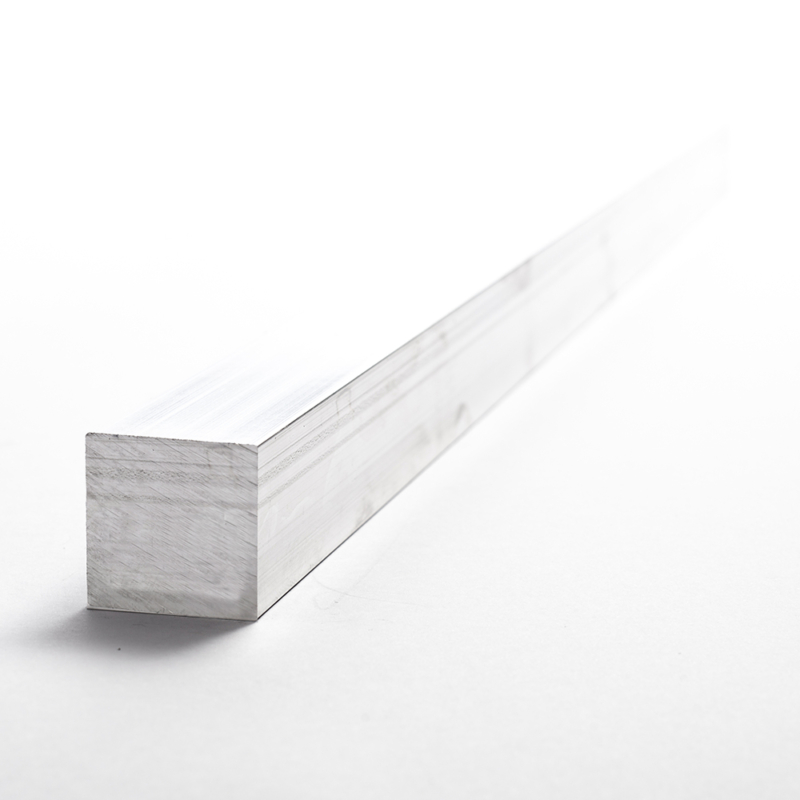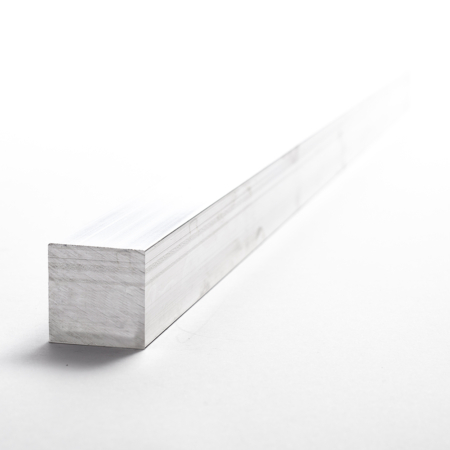 For a more comprehensive table of available alloys, their properties and typical applications, please refer to our Aluminium page.
Theoretical Weight - kgs per mtr
| Imperial (inches) | Metric Equivalent (mm) | Kgs per Mtr |
| --- | --- | --- |
| 1/4 | 6.350 | 0.109 |
| 5/16 | 7.938 | 0.171 |
| 3/8 | 9.525 | 0.246 |
| 1/2 | 12.700 | 0.437 |
| 5/8 | 15.875 | 0.683 |
| 3/4 | 19.050 | 0.983 |
| 7/8 | 22.225 | 1.339 |
| 1 | 25.400 | 1.748 |
| 1 1/4 | 31.750 | 2.732 |
Theoretical Weight - kgs per mtr
| Imperial (inches) | Metric Equivalent (mm) | Kgs per Mtr |
| --- | --- | --- |
| 1 1/2 | 38.100 | 3.934 |
| 1 3/4 | 44.450 | 5.354 |
| 2 | 50.800 | 6.994 |
| 2 1/4 | 57.150 | 8.851 |
| 2 1/2 | 63.500 | 10.927 |
| 3 | 76.200 | 15.735 |
| 3 1/2 | 88.900 | 21.418 |
| 4 | 101.600 | 27.974 |