Stainless Steel Square Bar is available in 304 and 316 grades.
304 - general commercial grade
316 - offers better resistance to corrosion than 304, but is harder to machine
Supplied in standard mill finish, this product can be polished to suit customers' requirements, to order.
Stainless Steel Square Bar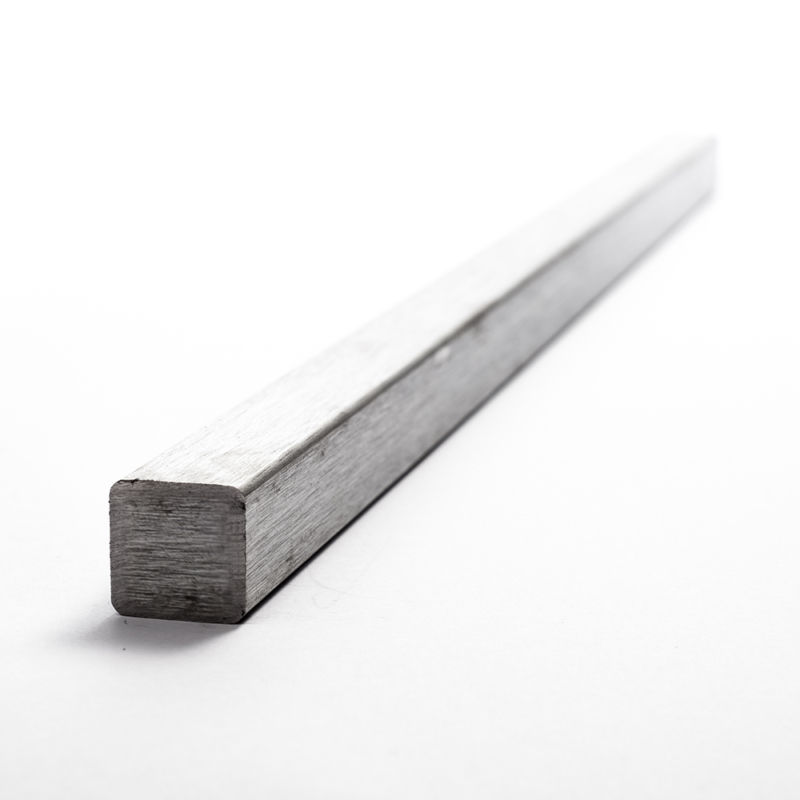 For a more comprehensive table of available alloys, their properties and typical applications, please refer to our Stainless Steel page.
Theoretical Weight per Metre (Kgs)
| Metric (mm) | Kgs per Mtr |
| --- | --- |
| 10 | 0.800 |
| 12 | 1.152 |
| 16 | 2.048 |
| 20 | 3.200 |
| 50 | 20.000 |
Theoretical Weight per Metre (Kgs)
| Imperial (Inches) | Metric Equivalent (mm) | Kgs per Mtr |
| --- | --- | --- |
| 1/4 | 6.350 | 0.323 |
| 5/16 | 7.938 | 0.504 |
| 3/8 | 9.525 | 0.726 |
| 1/2 | 12.700 | 1.290 |
| 9/16 | 14.288 | 1.633 |
| 5/8 | 15.875 | 2.016 |
| 3/4 | 19.050 | 2.903 |
| 1 | 25.400 | 5.161 |
| 1 1/8 | 28.575 | 6.532 |
| 1 1/4 | 31.750 | 8.065 |
| 1 3/8 | 34.925 | 9.758 |
| 1 1/2 | 38.100 | 11.613 |
| 1 3/4 | 44.450 | 15.806 |
| 2 | 50.800 | 20.645 |